Why can't jellyfish on the 2nd row, last three and on 4th row spawn? It has to be a bug or, nobody notices this bug at all. Possible spawning would be an ID which apparently I have no idea what the ID is for different types (or not because they all are same IDs).
Here's the image which I was talking about, shown to the right.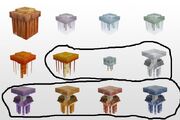 You can't get these types:
Light orange circle like a sun on top.
Yellow speckled and blue transparent.
White transparent.
Purple transparent.
Orange transparent.
Red transparent.
Blue transparent.
Sadly, you can't spawn them with the jellyfish spawn egg. It's like you will NEVER get all of the collection of jellyfish. D:
If there is a way, i would be glad or is because that the other jellyfish were not put in the spawn.
Go to this link to get the unobtainable jellyfish: http://mocreatures.wikia.com/wiki/User_blog:Diszxchat/NBTEdit:_Make_any_animals_tammable(UPDATE_in_10/16/2015_afternoon)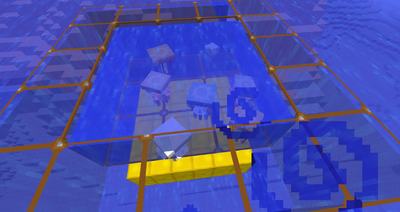 Community content is available under
CC-BY-SA
unless otherwise noted.